Lighting by Maureen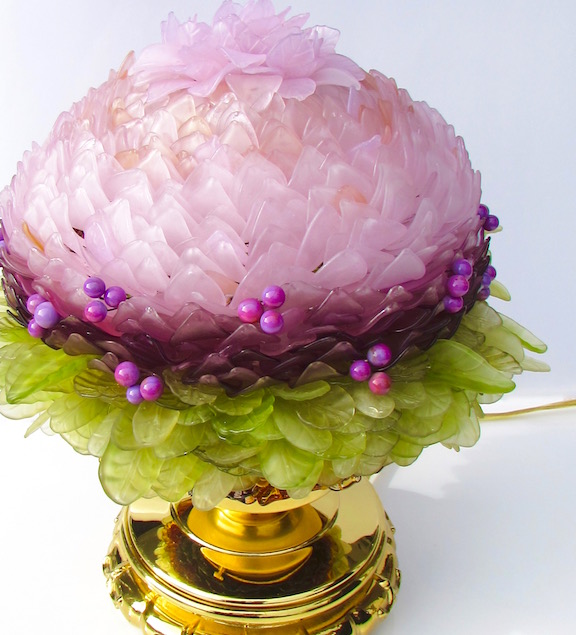 Botanical Lamp A romantic piece of artfulness to enjoy. The style evokes an era of days gone by. Handmade craftmanship, with...
$3,000.00
Ball Lamp Bright colors of aquas, blues, purples and lavenders adorn this fun ball lamp. Has multiple glass discs with lavender flower...
$2,500.00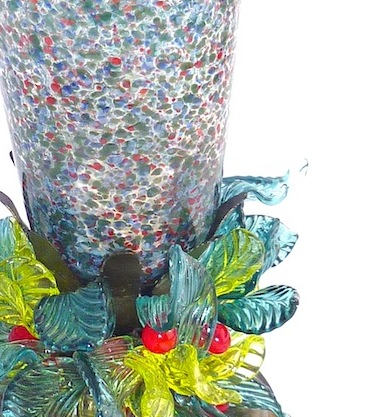 Blue Light Lamp Enjoy this blue light lamp on any desk or night stand. A blue glass trumpet cup sprinkled with bits of blue, greens and red...
$300.00